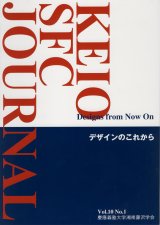 SPECIAL FEATURE ARTICLES
INVITED PAPERS
Cybernetic Human - Augmenting and Re-Designing Humans

| | |
| --- | --- |
| Jun Rekimoto Professor, Interfaculty Initiatives in Information Studies, The University of Tokyo Director, Interaction Laboratory, Sony Computer Science Laboratories, Inc. | |

Traditionally, the research on human-computer interactions has tried to improve interfaces between the human and the artifact. Inspired by Douglas Engelbart's historical demonstration in 1968, many researchers have been conducted HCI research for almost 40 years, but most of them only concerned such interfaces. In this article we would propose "Cybernetic Human", a concept on augmenting humans by using technologies. This concept is also highly related to Engelbart's original "augmenting human intellect" vision, and tries to augment human's cognitive abilities as well as physical abilities. This human augmentation concept poses many design challenges, and opens up several questions about the future of the human. In this article we discuss this new research area, and introduce our recent research projects on augmenting humans.

Takram design engineering and its Design Process

| | |
| --- | --- |
| Kinya Tagawa Founder, Director, takram design engineering | |

Takram is a design engineering firm based in Tokyo, Japan. Design engineers at takram feature a multilateral development approach employing design and prototyping method. The prototyping on an early stage of a project is radically useful to drive a whole product development process.

Download this article (PDF): SFCJ10-02.pdf

Digital Media Is No Longer New Media

| | |
| --- | --- |
| Akihiro Kubota Professor, Faculty of Art and Design, Tama Art University | |

Biomedia is a hybrid media that connects both atoms and bits tightly. It has five main principles such as hybridity, systematicity, generation, uncertainty, transmateriality. Biomedia reflects today's society where nature and culture change places by remediating digital media. The design of biomedia as a new media in the 21st century starts from here

The Genius Designer of the Future

| | |
| --- | --- |
| Kostas Terzidis Associate Professor, Harvard University Graduate School of Design | |

The future of design can be viewed in the context of intentionality and accident in human consciousness. Here I reflect on the possibilities opened up by the Chinese room paradox in the world of design and its continuous computerization.
RESEARCH ARTICLES
SUBMITTED PAPERS
The Range of Liberalism of Comte de Saint-Simon

| | |
| --- | --- |
| Yohei Nakashima Doctoral School, Political Studies, L'Ecole des hautes etudes en sciences sociales (EHESS) Senior Visiting Researcher, Keio Research Institute at SFC | |

While L'Organisateur in 1819 is assumed to be a conversion of the late thought of Comte de Saint-Simon to socialism, such an assertion should be reserved. Comte de Saint-Simon was always a liberal. He criticized idealistic liberalism and developed industrialism as empirical and utilitarian liberalism for social reform. In the industrial regime, government should plan and accomplish the most effective policy for industry. Society is maintained by "l'esprit publique" that citizens acquire empirically and voluntarily in industrial activity. Further, only "l'esprit publique" of citizens will be gradually and progressively completed by philanthropy as moral sentiments in the interpesonal relationship.

Concept Analysis of "Relaxation"- Exploring the possibility of its applicability to early postpartum care

| | |
| --- | --- |
| Michiko Nakakita Doctoral Program, Graduate School of Health Management, Keio University | |

This study aimed to analyze the concept of relaxation and to determine whether or not it can be applied to postpartum women in nursing care. It employed the method of concept analysis developed by Rodgers. The contents were analyzed for antecedents, attributes, consequences, and other related concepts. Relaxation was defined as the opposite concept of stress.the psychosomatic responses and effects arising after intervention for strain. It essentially refers to well-balanced positive effects or a good condition. Thus, this study confirms that the concept of relaxation is applicable to nursing care and its evaluation for early postpartum women who experience stressful events such as pregnancy and childbirth.

Download this article (PDF): SFCJ10-06.pdf

The Legislative Strategy of the Government in the Divided Diet (2007-2009)

| | |
| --- | --- |
| Junsuke Matsuura Doctoral Program, Graduate School of Media and Governance, Keio University Part-time Lecturer, School of General Education, Shinshu University | |

The purpose of this paper is to clarify the government's legislative strategies in the divided diet (2007-2009). Compared with the unified diet (2000-2007), the most outstanding characteristic of the legislative outcome in the divided diet is that the vote to pass the bill was constantly maintained. This result suggests that the strategic legislation of the government brought the high bill approval rate. This paper intends to observe the government's chooses of the bill which is presented to the Diet, and consider the influence of the House of Councillors on the legislative process.

Download this article (PDF): SFCJ10-07.pdfをダウンロード

Corporate Branding in Financial Services - Management and customer perceptions for retail banks in India

| | |
| --- | --- |
| Soniya Billore Doctoral Program, Graduate School of Media and Governance, Keio University Withdrawal from the Doctoral Program with the completion of course requirements in September 2008 | |
| Takeo Kuwahara Professor, Faculty of Policy Management, Keio University | |

The purpose of this study was to research corporate branding of retail banks and the relationships between management and customers' perceptions of 'banks as brands'. With a proposed research model focusing on corporate branding and customer behavior, perception commonalities and differences of brand elements were explored. A survey was conducted incorporating 32 retail banks and 520 customers in 3 urban areas of India, and data were analyzed using a range of statistical methods. The study identified five critical branding elements where differences between management projections and customer perceptions existed. In sum, given the intensifying competition among banks, a customercentric branding strategy was suggested to create a successful brand strategy, enhance brand recall and create high brand-value for banks.
RESEARCH ARTICLES
RESEARCH NOTE
Koenigsberger's Irreducibility Theorem

| | |
| --- | --- |
| Keiji Nishioka Professor, Faculty of Environmental and Information Studies, Keio University | |

A theorem due to G. Floquet concerning the irreducibility of linear differential operators is an analogy to Eisenstein's theorem known in the polynomial algebra theory. This fact was indicated by L. Koenigsberger, who studied the irreducibility by the simple use of Taylor expansion. Stressing the local property of the discussion, the present note consolidates the classical results.
Lessons from a Materialist Thinker - Hobbesian Reflections on Ethics and Politics - Authored by Samantha Frost, Stanford University Press, 2008

| | |
| --- | --- |
| Reviewed by Satoshi Watanabe Doctoral Program, Graduate School of Media and Governance, Keio University | |

Download this article (PDF): SFCJ10-10.pdf